Do you seek to be more connected to missions?
We offer the unique ability to search for missionaries across organizations with specific criteria.
Do you have a passion in your heart to help a specific people group? Or a particular country? Wouldn't it be great if you could find missionaries already making an impact in those areas and come alongside them and their ministry?
Would you like to support a missionary that you feel a connection with? Perhaps through a shared job skill? Maybe you're a teacher and would love to support missionaries using teaching to spread the Gospel. Or are you techie wanting to see more techies doing Kingdom work?
In all theses scenarios, Ergatas makes it possible to find missionaries who are already on their way to the mission field to accomplish the work that you care about.
Search across organizations
Use the map view to search by location
Search by keywords, job skill, sending organization, or support level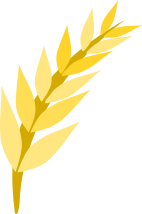 Ergatas helps you do that
Ergatas is the only database of missionaries where you can search by country of impact, organization, or job skills.
You can make a difference! Will you help send God's workers to His harvest?