Partnering Supporters with Kingdom Workers
"The harvest is plentiful, but the workers are few" Matthew 9:37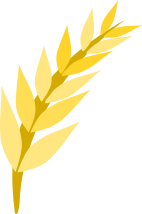 "Ergatas" is Greek for "workers"
"Where your treasure is, there your heart will be also." —Jesus.
We invite all believers to enjoy the faith-building blessing of supporting at least one laborer. Will you help send God's workers to His harvest?
"Ergatas is finding innovative ways to help fund a new generation to serve the Kingdom. Whether you are a missionary raising support, or a believer looking to make a meaningful impact in the world, you need to check out the resources and connections they offer!"
- Dr. Jolene Erlacher, Founder of Leading Tommorrow
... thank you for Ergatas. It's really helped me become unleashed in my giving in what I believe is a most strategic and focused manner, in terms of mission organizations ..., people working with Movements, people focused on Frontier People Groups.
- Anonymous Ergatas Donor
Searching?
Search for a Kingdom worker based on whatever criteria interests you.
Find missionaries all over the world, no matter their organization.
Missionary?
Create a free profile, telling the world about your ministry.
Let future partners find you!
It's free! We don't take any part of donations.
Learn more about missionary work, fundraising, how money is used, the biblical basis for giving, and more!
Worker Profile Views
Workers Prayed For